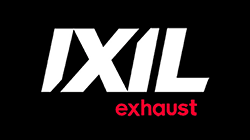 IXIL IS PRESENT IN FIVE CONTINENTS AROUND THE WORLD, WITH DISTRIBUTORS IN OVER 40 COUNTRIES.
IXIL came on the market in 1955 through a family company in the heart of Barcelona. Perseverance and tenacity of two generations, will always offer the best guarantee in our products, have been instrumental in getting worldwide recognition, a great team in the manufacture, marketing and distributing the brand allows the competitiveness in the international market. . Recent technological advances are present in all our production processes to help to overcome the strictest European standards.
The development of products, is based on computer-aided design (CAD) which allows greater speed and high accuracy in the adaptations. The whole production process is supported by computer, from laser cutting machines to the welding robots. IXIL is present in the world of competition where it has the confidence of global elite riders. For many years, the company has worked together with some of the best teams and riders of MotoGP, where they have developed and experimented with new materials and technologies to provide the highest quality.
MISSION & VISION
To offer a wide range of well-designed exhausts with the highest technology and quality. We believe that riding a motorbike should be a unique and fun experience and should make the rider feel the road and what it is to be a true rider.