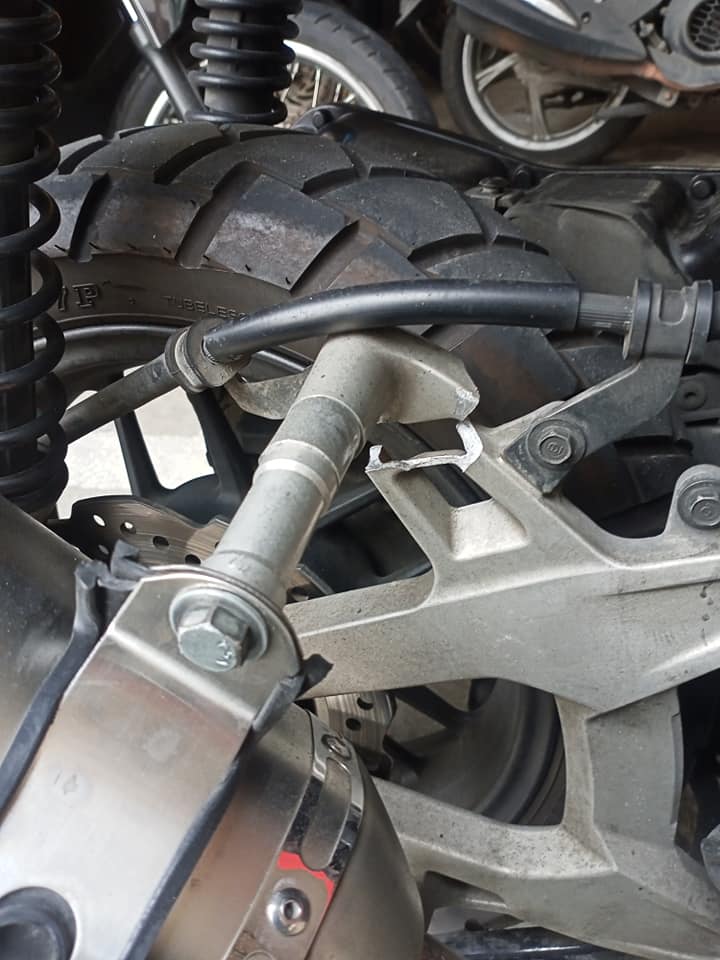 Sometimes too much stress can crack the Original Rear Swing Arm while riding On-Road or Off-Road.
Because the construction of the Original Rear Swing Arm is made of Metal composite.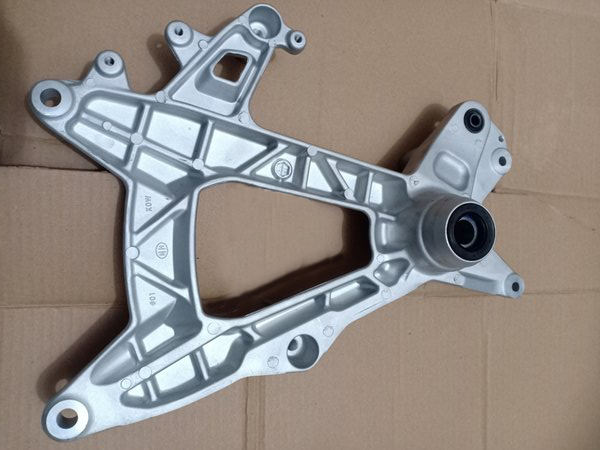 Now we are not here to debate about the quality of materials or quality control of things, but this is a known issue for many years on PCX150 and ADV150. It is not that expensive to replace this Original Rear Swing Arm but if you want to upgrade to a stronger and more forgiving material other than the metal composite, you can try CNC High Grade Aluminium Alloy Custom Rear Swing Arms. Not only does it works for ADV150 but for PCX150 with Drum Brakes that wants to convert to Rear Disc Brakes. Looks good aesthetically with all the colors available like RED, BLUE, BLACK and makes it ever ready for competition looks with show bikes display quality.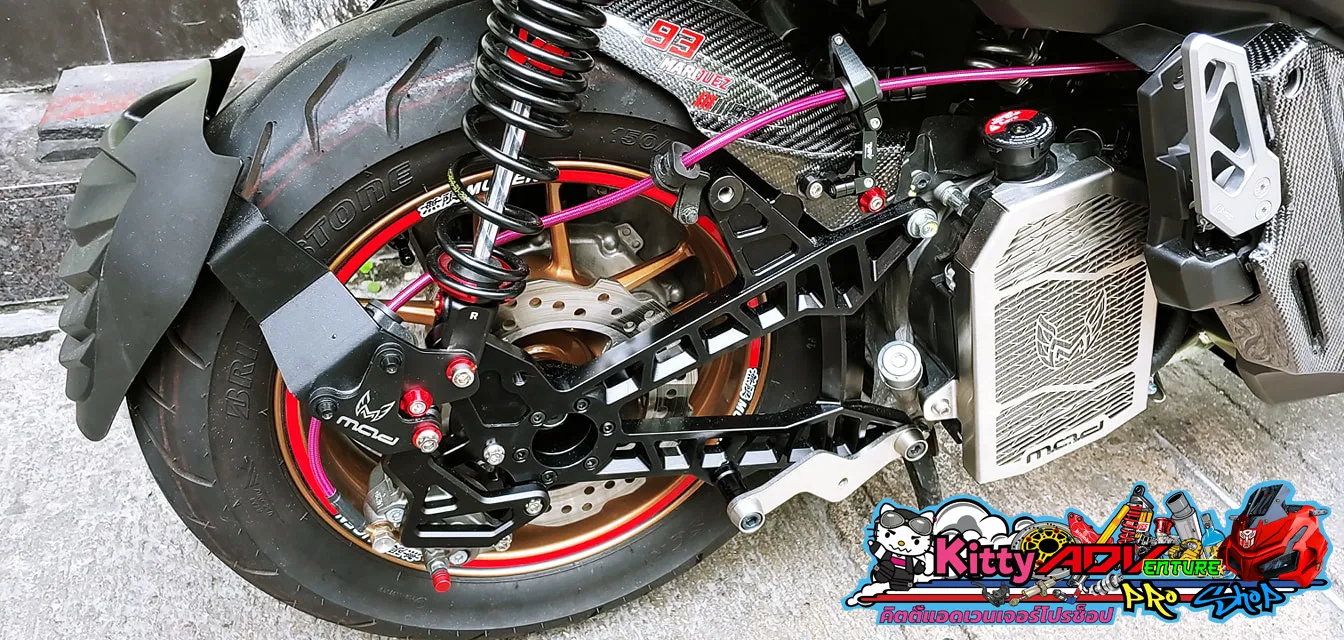 Custom ADV Rear Swing Arm - BLACK by THAI Racing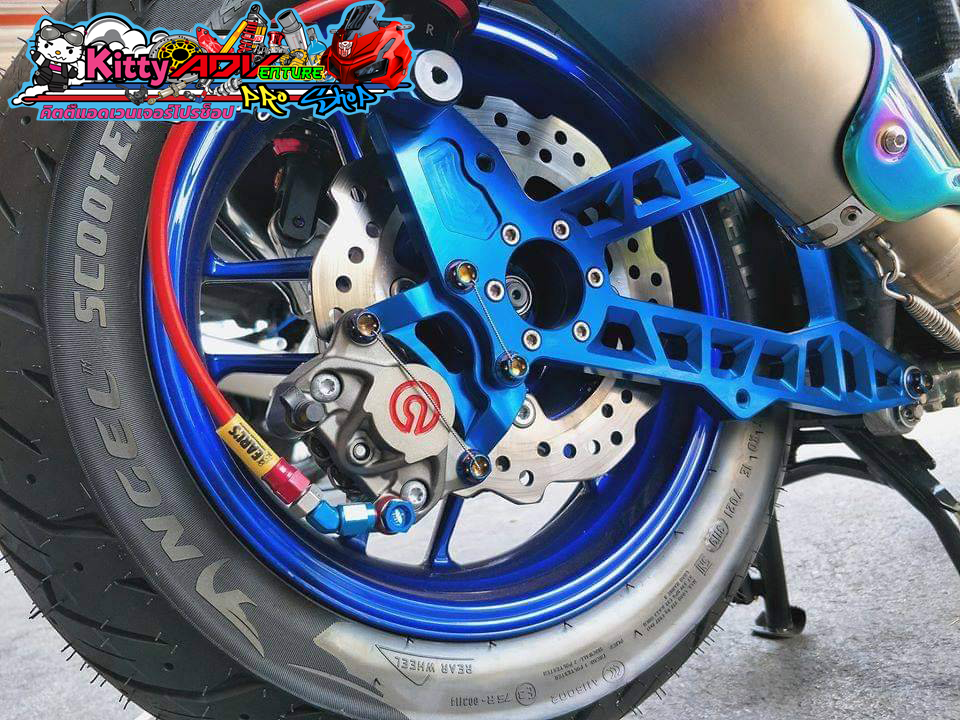 Custom ADV150 Rear Swing Arm - BLUE by THAI Racing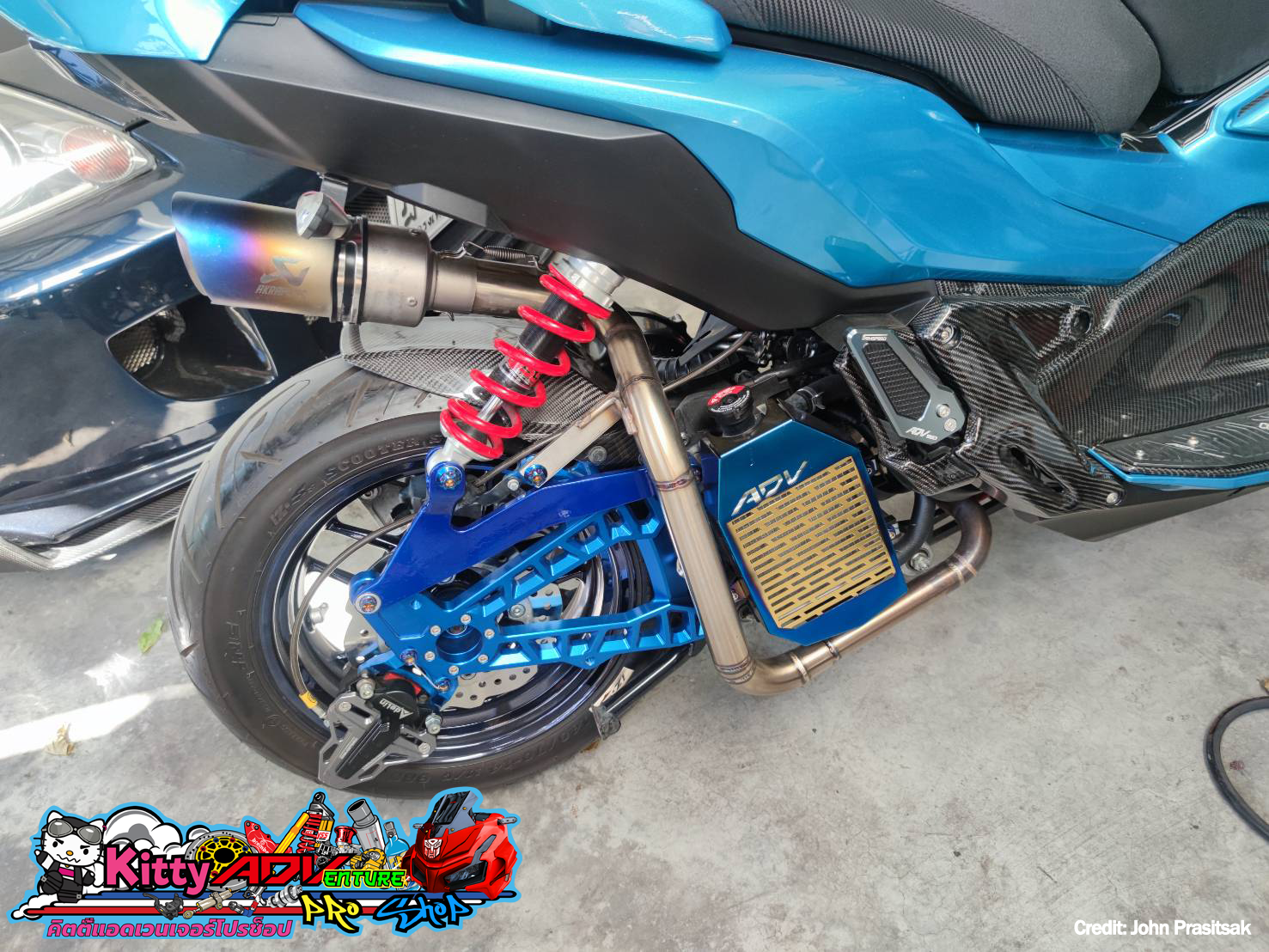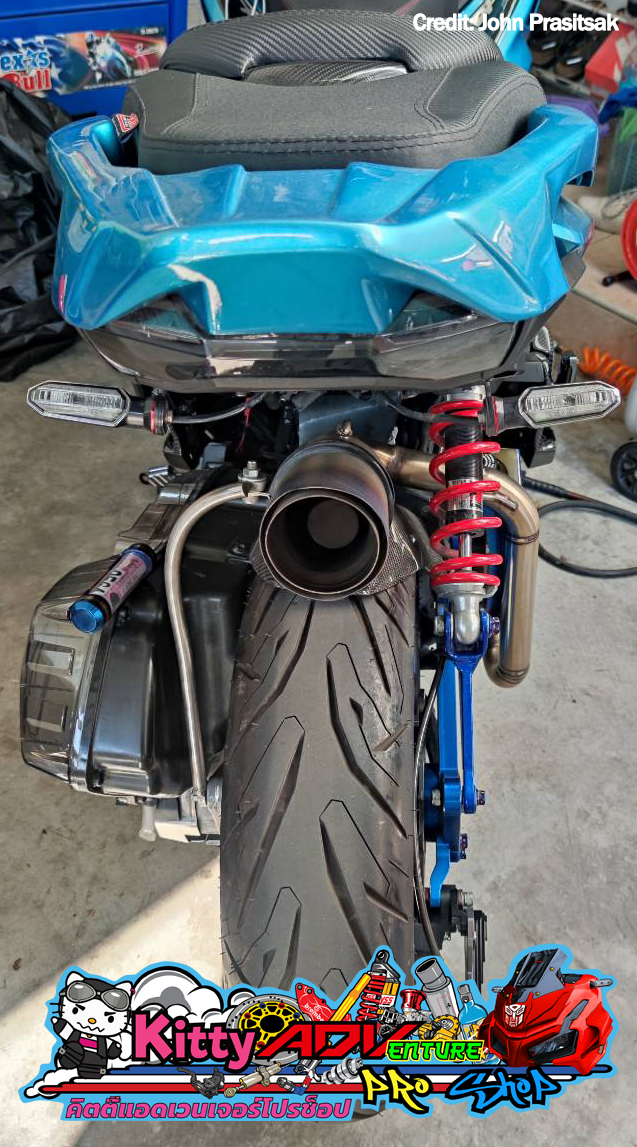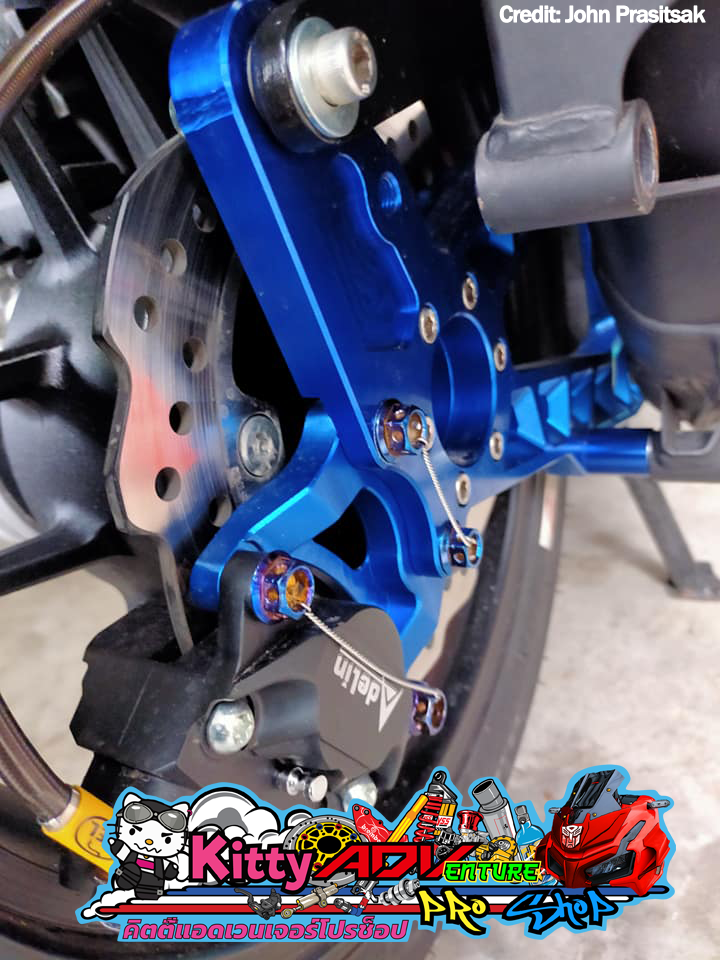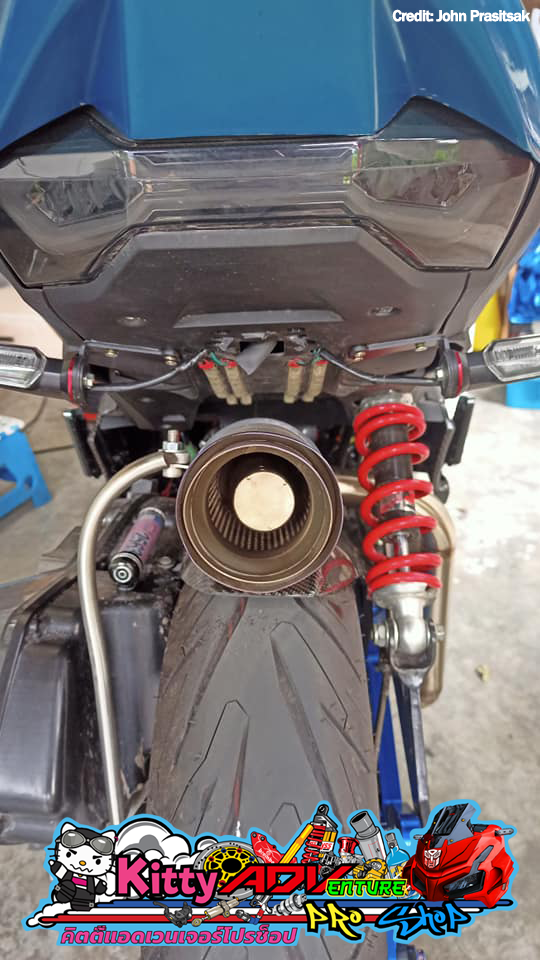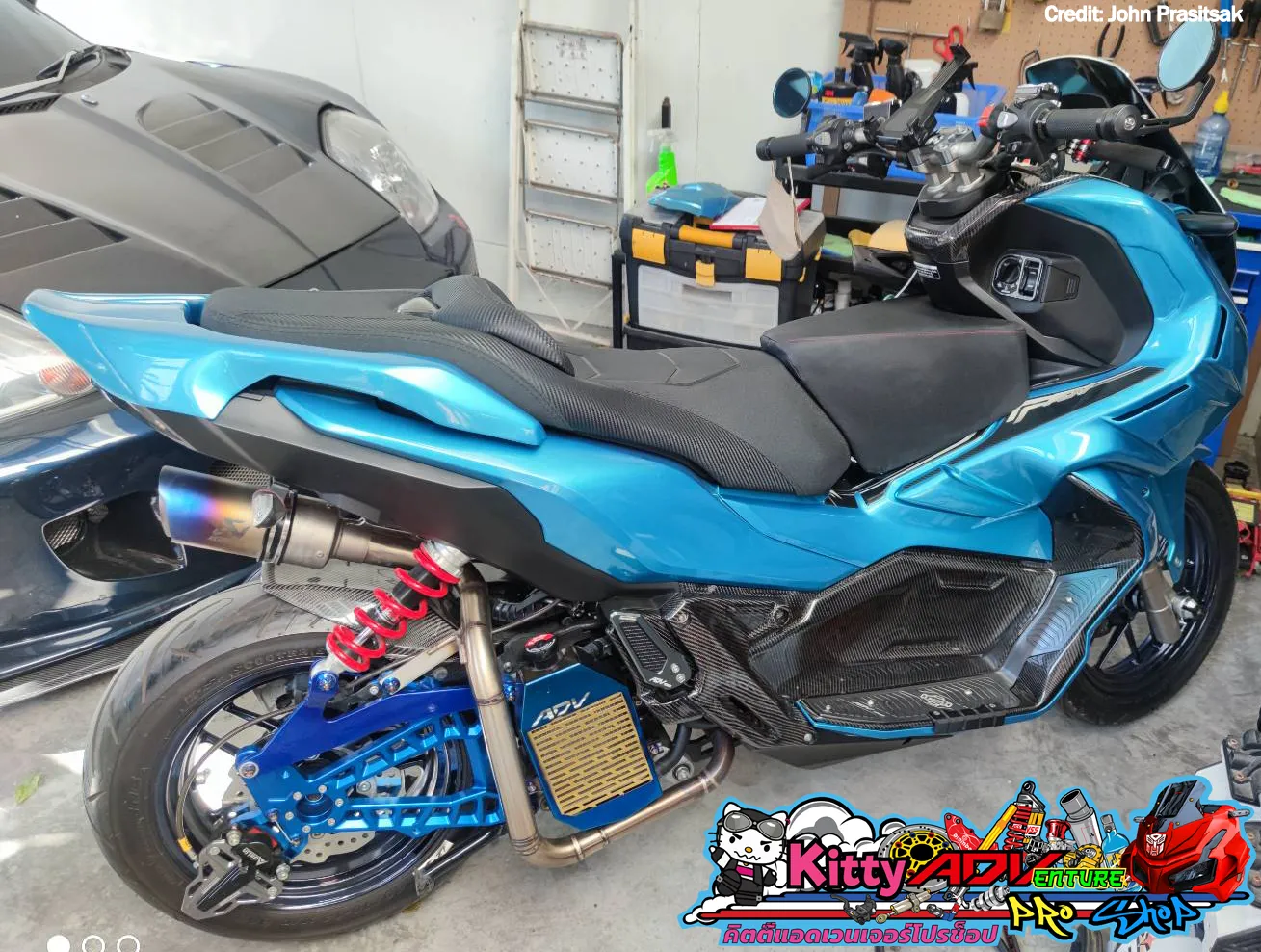 Custom Rear Swing Arm used to customize even further with a Single Rear Shocks Mount.
John Prasitsak ADV with full AsurA BodyKit was at the last big ADV-Thailand meeting in October 2020.